If you've driven through a tunnel, you may have wondered whether the tunnel is safe.  In 2012, The Federal Highway Administration developed National Tunnel Inspection Standards (NTIS) to ensure that tunnels continue to provide safe, reliable and efficient levels of service for the traveling public in the United States. In addition to inspecting the civil engineering related elements like strength and integrity of the tunnel itself, the standards dictate means and methodology for inspecting the mechanical and electrical systems.
The FHWA estimates that tunnels represent nearly 100 miles—approximately 517,000 linear feet—of interstates, state routes, and local routes. These tunnels accommodate huge volumes of daily traffic, contributing to the Nation's mobility. Disruption of traffic in these tunnels can result in personal hardships and financial impacts to the travelling public and businesses that rely on these roadways.
Since 2016, Brierley Associates has been working alongside project partners Stantec Consulting, Gannet Fleming, and Martinez Associates to provide tunnel inspections to the Colorado Department of Transportation (CDOT). Transportation tunnel inspection is a natural fit for Brierley Associates, given our long history of tunnel design engineering geologic mapping and evaluations of large diameter lined and unlined water, stormwater and CSO conveyances. Brierley has five employees who are certified to perform Tunnel Safety Inspections by the National Highway Institute. Our tunnel inspection team uses their knowledge of ground behavior and expertise in tunnel design and construction to execute the NTIS established protocols. Depending on the nature of the tunnel, lined vs unlined, our tunnel professionals evaluate:
Rock Quality
Geologic features
Structural integrity based on the evaluation of concrete liner, structural walls and other elements
Water inflows
Roadway condition
Safety systems
AASHTO and FHWA Code Conditions following emergencies like car fires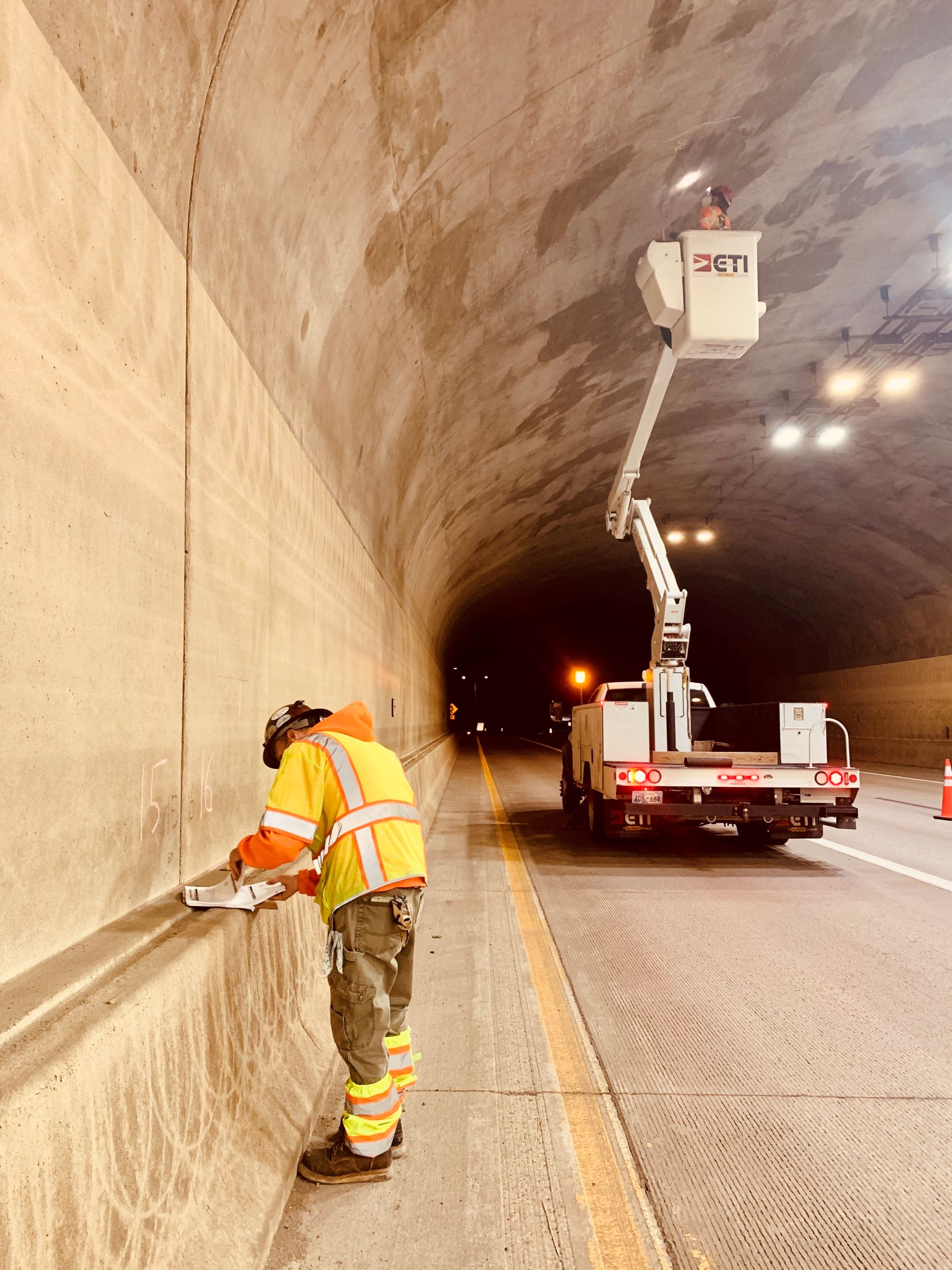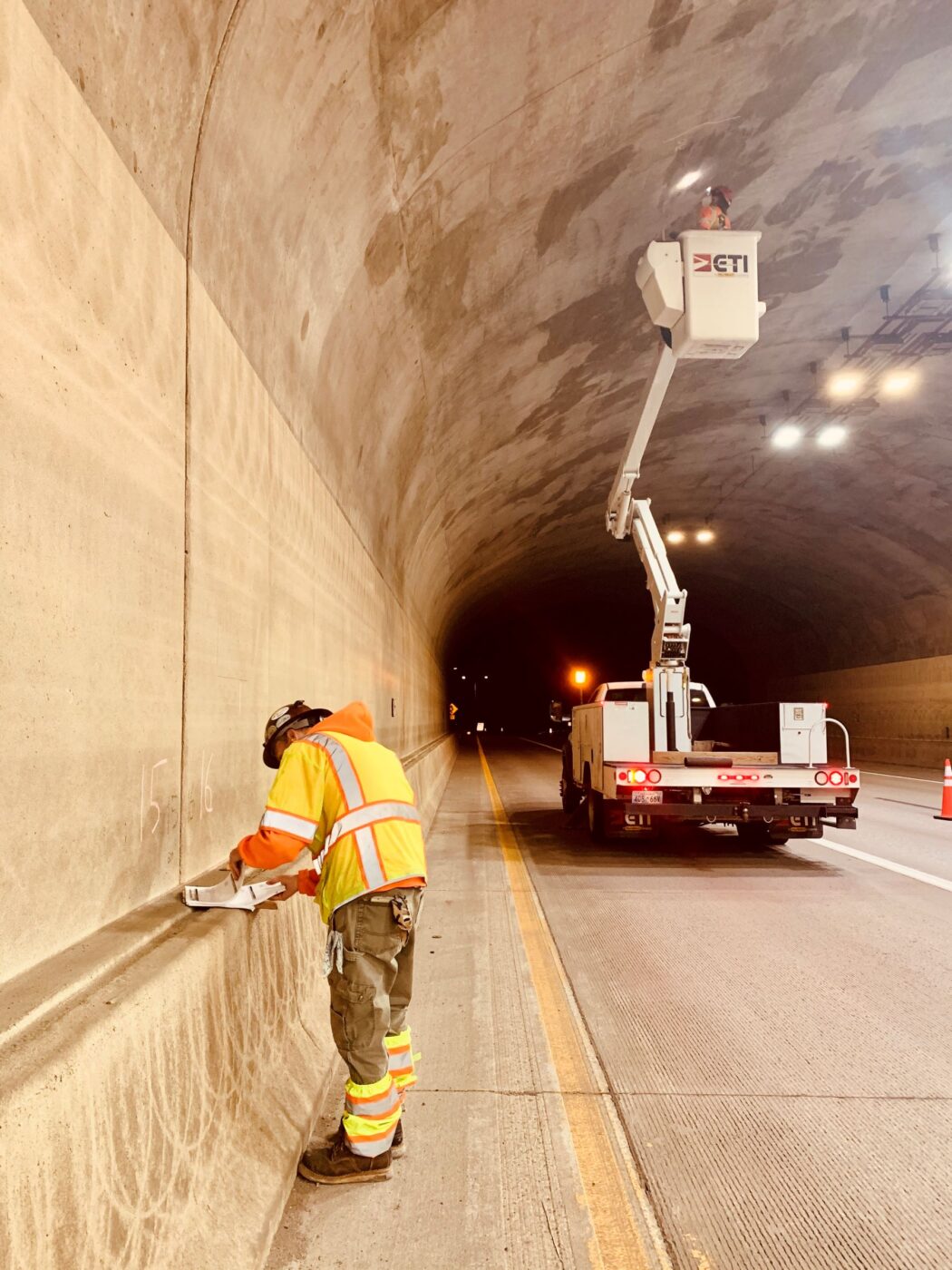 In addition to the elements listed above, evaluation of tunnel entry/exit portals and their interaction with adjacent rock or soil embankments help owners to protect their assets from damages associated with landslides or slope failure. Early detection of ground movement and simple response to these events is vital to roadway user safety and can save millions of dollars. For example, a berm that was designed for CDOT prevented major damage to their facilities during the mudslides due to heavy rainfall in Glenwood Canyon during the summer of 2021.
Quality inspections by our tunnel professionals are key to developing practical maintenance and rehabilitation recommendations.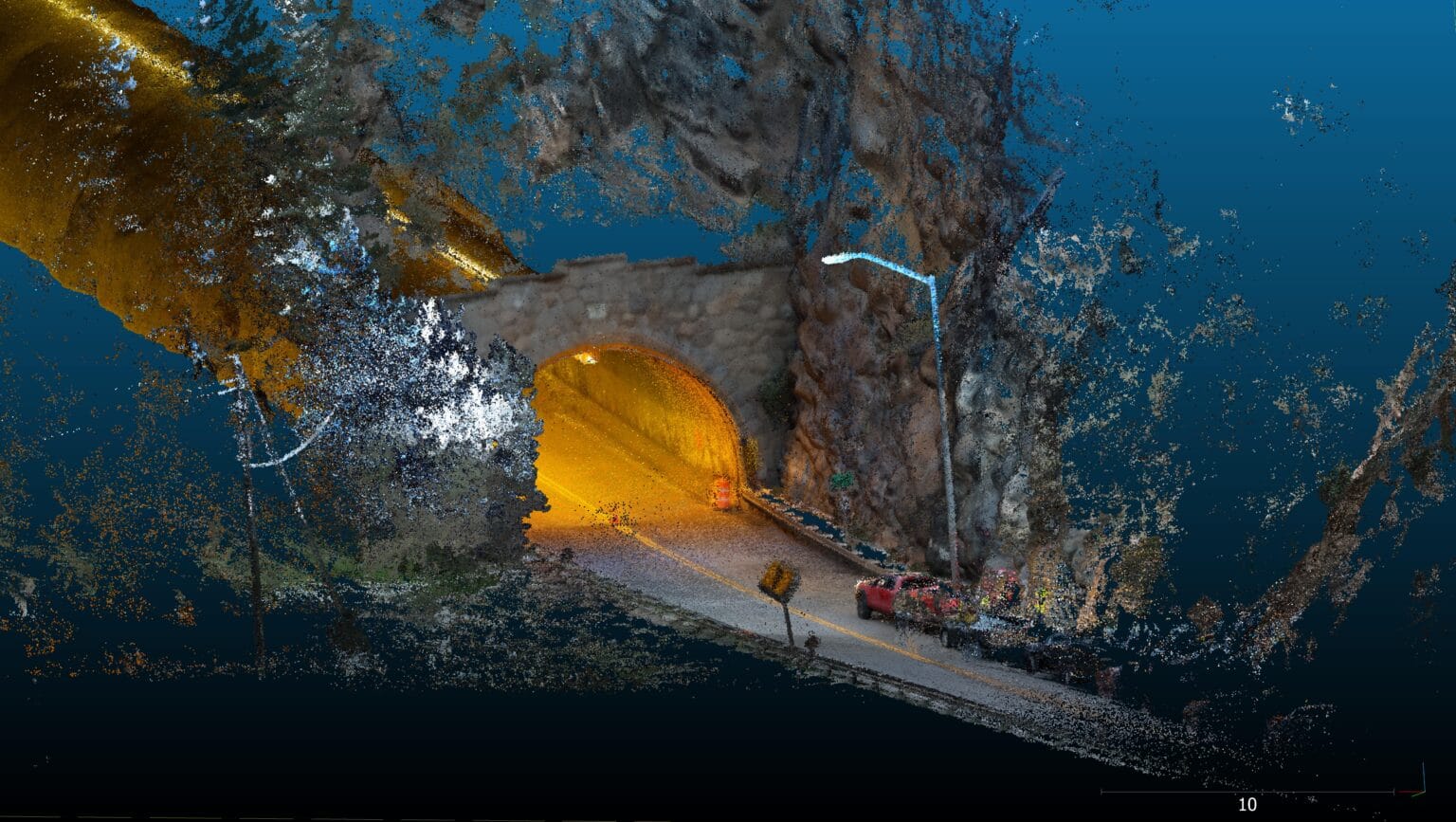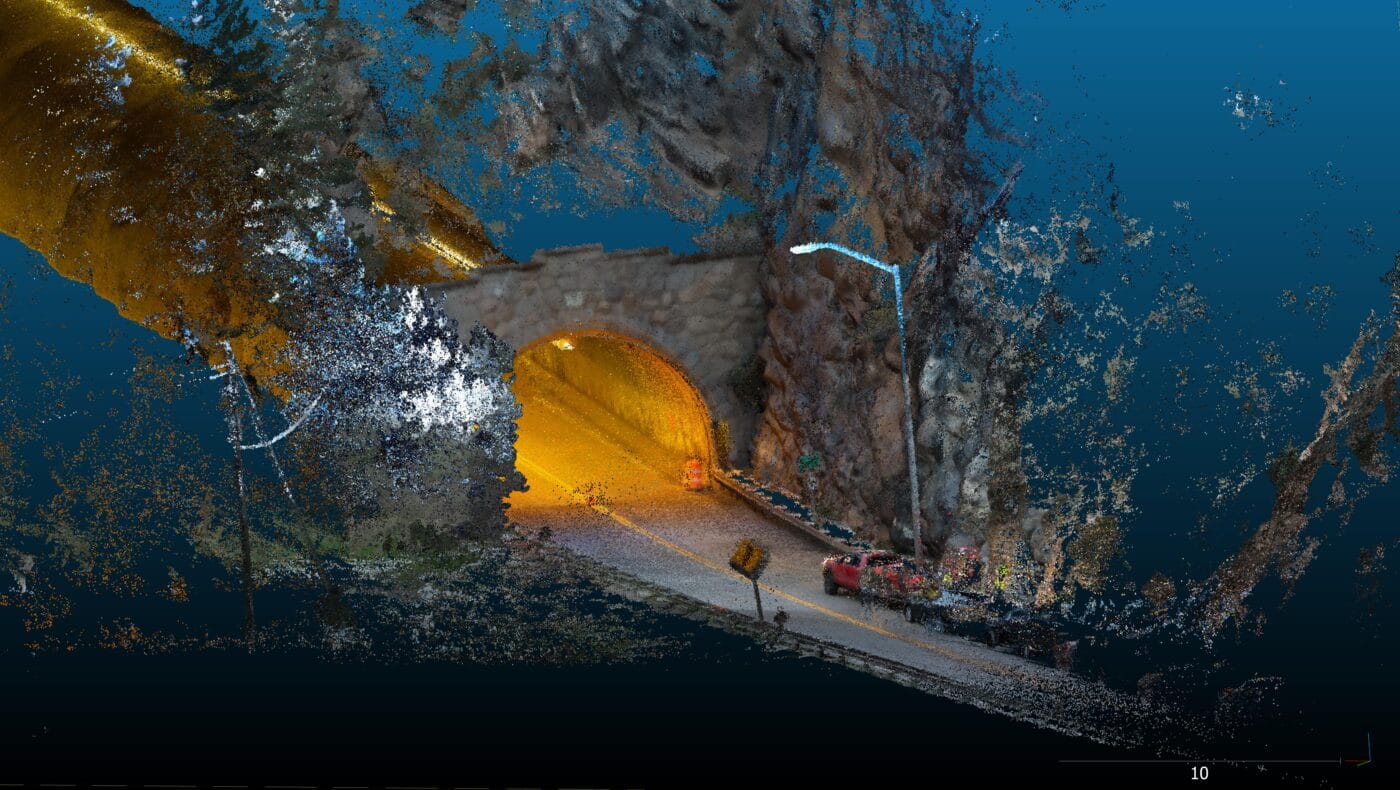 Recently, Brierley Associates has added LiDAR imaging capabilities to our tunnel inspection toolkit. LiDAR generated point clouds from inspections allows us to analyze vertical clearances and determine tunnel deflection due to ground movement. This point cloud data also allows us to create a baseline from which future monitoring of tunnel characteristics like deflections, can be compared. The other benefit of LiDAR scanning is that tunnels can be evaluated more efficiently, and roadway downtimes can be reduced, thus lessening the impact on the traveling public. Beyond tunnel characteristics mapping, Brierley uses LiDAR imagery to create cross sections for Finite Element Analysis for structure retrofit and redesign and to estimate repair quantities of elements like shotcrete.
In 2020, Brierley Associates acquired a Hovermap LiDAR autonomy and mapping system that that can be deployed via drone, motor vehicle, backpack and tow behind to efficiently collect information for our Geographic Information System Mapping team to use in a variety of settings. The Hovermap mobile scanner is a key tool to capture data of tunnels during shutdowns, such as the one-hour inspection of a two-lane tunnel in Colorado's Front Range which was conducted at night to minimize traffic disruption. Brierley's software partner, Emesent, developed a case study of this project which is available on their website.
Brierley's diverse tunnel design, construction, inspection and rehabilitation experience through a variety of ground conditions in both rock and soil gives our team the ability to effectively evaluate lined and unlined tunnels and slopes. We help asset owners, like CDOT, to maintain a high level of safety and serviceability for their users.