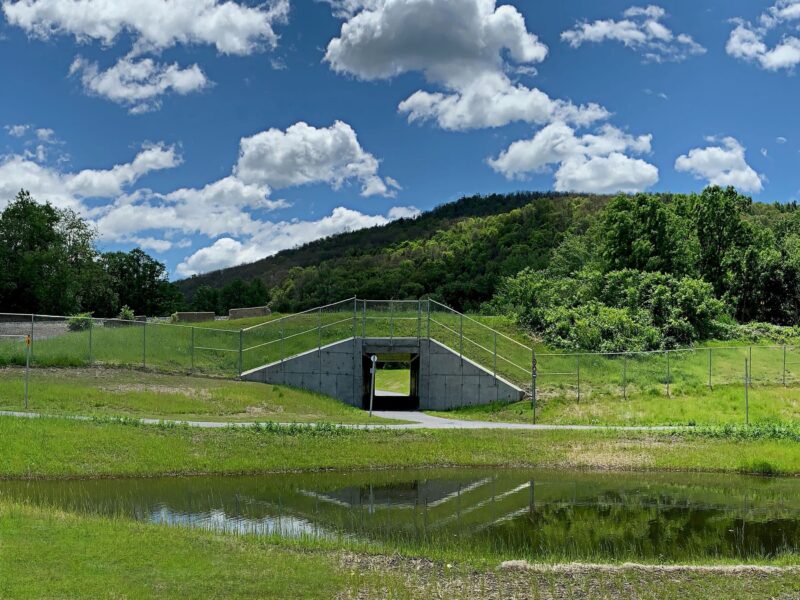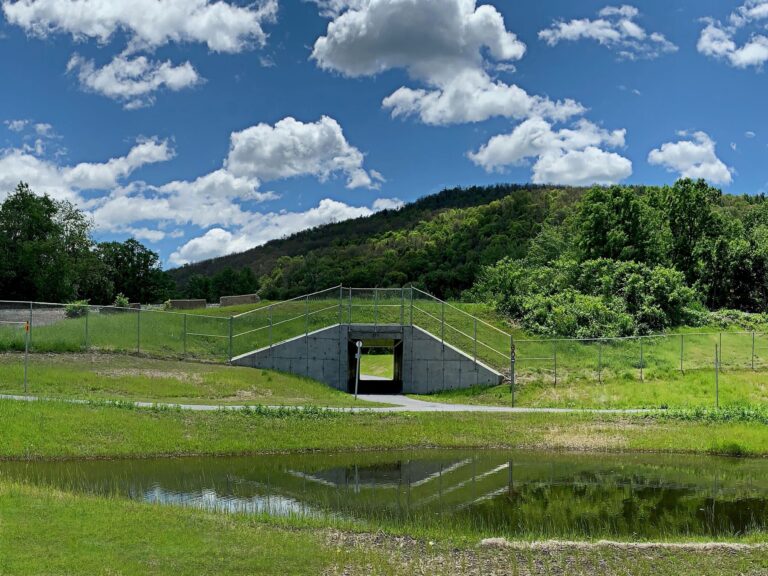 Engineering News-Record announced the New York regional winners of their Best Projects Contest for 2021. The Empire State Pedestrian Trail Box Tunnel Beneath Active Railroad Lines was awarded the Best Small Project under $10 million. Brierley Associates  and D.A. Collins Companies formed the Design/Build team responsible for the project.
The 107-ft long box tunnel goes through an embankment that supports the main east-west rail corridor of Pan Am Railways and CSX paralleling the Mohawk River in Upstate New York. The pedestrian tunnel connects existing stretches of the Empire State Trail System that traverses from New York City to the Canadian Border via the Hudson River Valley Greenway and Champlain Canalway Trail and from Buffalo to Albany via the Erie Canalway Trail.
Comprised of reinforced concrete, the  tunnel has interior dimensions of 12-ft x12-ft.  Fabrication of the box tunnel occurred upon a reinforced concrete launch pad poured perpendicular to the in-service railway embankment. The structural boxes were then pulled through the embankment beneath three active railroad lines via steel tendons that were installed through the embankment and connected to hydraulic jacks affixed to the end of the box.  On the other side of the embankment, the steel tendons were connected to a steel-sheeted and braced cellular cofferdam.
Brierley Associates provided geotechnical and structural design, construction consulting, and on-site construction phase engineering services.
More information and photos of the project are available here.