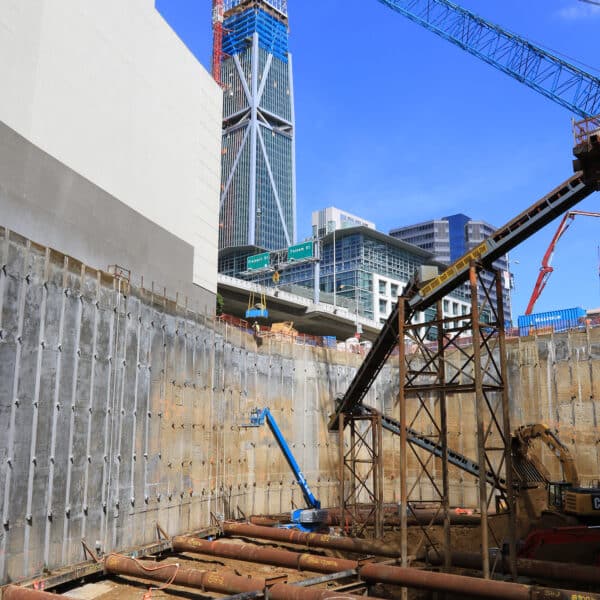 Eric Lindquist, PhD, PE, from Brierley's Moraga office, and Rob Jameson, Malcolm Drilling Company, Inc. will present Urban Excavations in the Bay Area: Increasing Depths Requries Innovative Solutions and Realistic Performance Expectations, at the CalGeo Annual Conference 2023.
Recent construction of public infrastructure and private building developments within the urban cores of San Francisco and San Jose are demanding deeper excavations to accommodate subway stations and multi-level basements. Many of these excavations are on sites surrounded by existing structures and other improvements that require appropriate protection. Both cities have shallow groundwater, with underlying confined aquifers, which compels thorough consideration to develop suitable solutions.
This session will examine of how state-of-the-art construction techniques are being leveraged to meet the challenges associated with the seemingly ever-increasing demand to shore deeper excavations in complex groundwater environments. We will also discuss realistic expectations for SOE system performance.
The
CALGEO Conference,
is being held April 11 – 15, 2023 at the Mar Monte Hotel in Santa Barbara, CA.