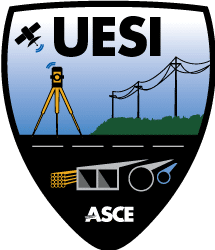 Nick Strater, PG, is among the presenters of the Direct Steerable Pipe Thrusting Manual of Practice Workshop on Sunday, August 13 from 8 am to 12 pm. The Direct Steerable Pipe Thrusting workshop will provide attendees an introduction to the Direct Steerable Pipe Thrusting (DSPT) method (also known as Direct Pipe). DSPT is a relatively recent innovation in the trenchless pipeline installation industry that combines characteristics of horizontal directional drilling (HDD) and conventional microtunneling to install pipelines in ground conditions that would be challenging for other trenchless methods. This workshop will introduce attendees to DSPT equipment and history, cover project scoping and planning, go over geotechnical and other due diligence, talk about geometrical design, discuss steel stress and buckling analysis, explore contractual considerations, and review important construction considerations.
Jim Williams, PE, is one of several presenters for a session entitled "A Comprehensive Look at Municipal Installations of PVC and HDPE. This workshop will provide updates on best practices for designing, handling, and installing trenchless. The session will cover preliminary planning and design requirements, calculations required for desiging safe trenchless installations, and present case studies for installation of trenchless projects.
*The Pipelines 2023 Conference is part of the new ASCE 
Utility Engineering & Surveying Institute (UESI)
. The conference will continue to provide a forum for pipeline engineers and practitioners from all around the world to share their experiences in meeting the challenges of today's pipeline infrastructure.